CCTV Footage for Law Firms
Providing expert audio visual service to law firms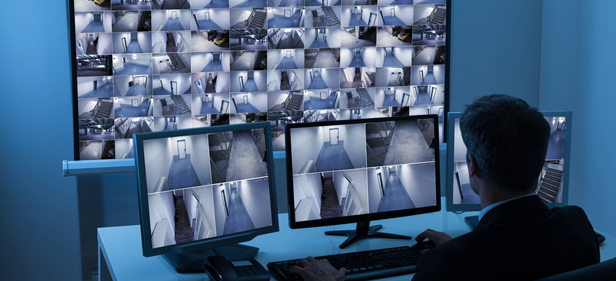 DVD Centre has been providing audio visual services for law firms for over ten years.
Our services include the following:
Conversion of CCTV camera footage to viewable formats
We can convert CCTV camera footage to viewable formats such as DVD or to a digital file, which can be supplied on a USB memory stick. A videotape analysis service is also available.
Provision of Court Room audio visual displays
Our technicians have experience working in courtrooms, and are discrete and efficient. Our Dual Screen viewing system enables judge, barristers, solicitors and witnesses to simultaneously view CCTV evidence and footage.
Obscuring of faces in CCTV footage to ensure privacy
Current data protection legislation states that individual people's privacy must be protected when CCTV footage is being supplied to third parties for viewing. This can be done by obscuring the faces of individuals in the footage who are not directly connected with the incident in question.

Our in-house editors have experience of this specialised work. Please view the video clip to see an example.
Where images of parties other than the requesting data subject appear on the CCTV footage the onus lies on the data controller to pixelate or otherwise redact or darken out the images of those other parties before supplying a copy of the footage or stills from the footage to the requestor
Extract from Data Protection Commissioner Website
Visit our offices in Dublin city centre
Call in to our studios and one of our expert team will discuss your CCTV requirements with you. Our aim is to deliver a service which you will be satisfied with.
DVD Centre is registered as a data processor with the Data Protection Commissioner, registration number 17886/A.